About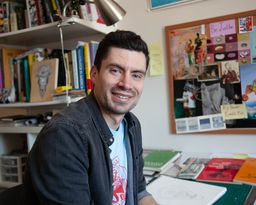 Both Ends Studio features the work of me, artist and illustrator Emmett Baggett. Currently based in Buffalo, New York, I'm currently immeresed in exploring printmaking, while maintaining my love of drawing and painting.
When I'm not in the studio, you can find me in the climbing gym, or looking for the best donut in whatever city I find myself in.

For commission inquiries or illustration services contact me at [email protected]
All work copyright of Both Ends Studio, 2022.